Chemical peels and clay mask treatments
Neostrata chemical skin peels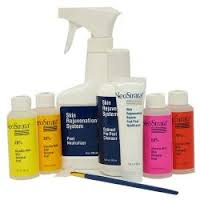 What skin problems does it claim to treat?
Using a Neostrata peel regimen, you will see healthier, younger looking skin. It visibly diminishes the look of fine lines and wrinkles, smooths and softens skin, increases hydration and suppleness and balances irregular skin tones. It can also improve oily/acne prone skin. Higher strengths can help to reduce the appearance of acne scarring and certain pigmentation problems.
Neostrata peels can be used on the face, the neck, the chest and the hands and can be used on all types of skin including: fine skin, normal skin, greasy or thick skin.
Have fantastic looking skin. Even with one peel you will feel and see the difference – Frequently Asked Questions (FAQ)
Q: After how many peels will I notice an improvement?
Results are visible from the first session.  After 3-5 sessions wrinkles appear reduced, pigment spots diminished and pores tightened to visibly rejuvenate the skin
Q: When should you start using NeoStrata® peel treatments?
Peels suits everyone (men or women) who want to maintain good-looking skin.  In younger clients it is effective on acne and acne scarring.  It is also particularly recommended to treat wrinkles, loss of elasticity, dull skin, hyperpigmentation and skin imperfections
Q: Is the treatment safe?
Neostrata is a superficial controlled professional peel used by trained professionals.  It is a deeper peel than you could achieve at home as the chemicals used are more intensive.
Q: Is it painful?
Peels are not painful but you can expect a warm sensation during the acid solution's action on the skin.  The acid solution is removed after a set time and soothing creams and serums are applied.
Q: Will I have any redness or peeling?
Depending on your skin type and the intensity of the peel, you may experience some redness, temporary dryness or superficial peeling/flaking.  These symptoms are normal and will diminish progressively and should disappear completely within 3 days.
Q: Can I combine peeling with other treatments?
Yes – peeling can be done alone but will also work well in combination with other aesthetic treatments such as dermal fillers or botox anti-wrinkle treatment.  Your Aesthetic Practitioner can recommend the best combination of treatments for your skin type and personal requirements.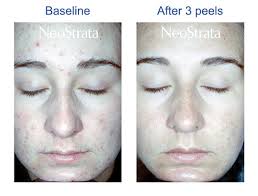 | | | |
| --- | --- | --- |
| One Peel | | £50 |
| Course of 4 Peels | | £175 |
| Course of 6 Peels | | £250 |
| Course of 8 Peels | | £300 |

Each peel includes : –
A skin assessment
Consultation 
Full facial and neck area chemical peel to suit your skin type
A face and neck serum treatment only available at clinic
And a face and neck ultra moisturiser treatment again only available at clinic
Aftercare sheet and advice
Whole treatments takes approximately 30 to 40 minutes
Only £50 each
___________________________________________________________________________________________
                                                 

Double indulgence treatment
 

Combines all the benefits of a number one rated peel neostrata glycolic plus a magical bentonite  clay and rose quartz infused  mask treatment
Whole treatment takes approximately one hour 
  Amazing value at only  £99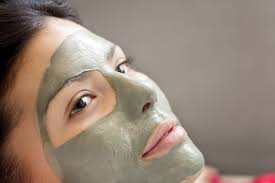 Double indulgence treatment in detail
First you will have your skin cleansed and cleaned thoroughly and then you will have a fantastic neostrata 20% peel treatment.
 All information for this peel as above.
               After this your the mask is prepared fresh "not out of a jar" and gently applied to facial areas.
This mask is an ultra healing bentonite clay and rose quartz infused mask.
You can actually feel this mask working on your skin as you relax it really feels amazing
     Then you can totally chill out listening to soothing music and relaxing for 15 minutes
After 15 minutes the mask is gently removed and area cleaned.
Your face is then treated to a wonderful serum cell rub
and finally skin regeneration system  moisturizer to complete the treatment
Due to the intensity of this treatment your face may be red/pink for several hours post procedure.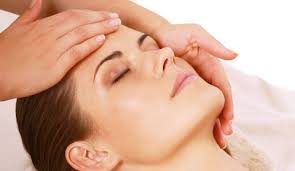 So what does the bentonite clay do ?
The list is endless but some of the benefits include :
Heals and regenerates skin tissue
Unblocks pores and reduces pore size
Prevents breakouts spots blackheads and acne
Reduces red areas
Reduces discolouration of skin giving an even skin shade
Helps control sebum levels which causes sweating and spots
Draws out toxins and unwanted chemicals
Exfoliates skin softens and tightens
Then adds to the skin vital minerals like iron magnesium calcium and potassium
This is why it is called the healing miracle clay.
More information about bentonite see below :
They are many suppliers of this clay ( or so they say its this clay ) but you have to make absolutely sure you know what you are getting as many have bentonite clay on packet and its not and can actually damage the skin.
But the real bentonite clay is comprised of many vital minerals and is actually made up of a volcanic ash. Because of this it has many powers and produces a negative electric charge when mixed with solution.
When mixed as a solution the components alter and this is what makes it such a powerful treatment
Bentonite contains iron magnesium sodium calcium and potassium and this results in the addition of many nutrients in the body.